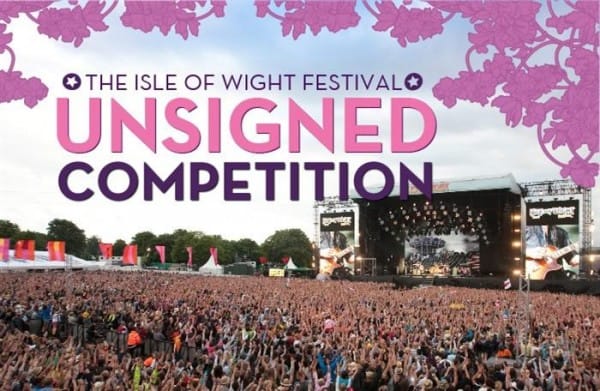 The Isle of Wight Festival Unsigned is a brand new competition for 6 of the best UK and Ireland unsigned acts. Over the past twelve years, the Festival has seen performances from some of the most well known acts in the World: The Rolling Stones, Bruce Springsteen, Paul McCartney, Pearl Jam, Kasabian, Kings of Leon, Jay-Z, The Strokes, The Who, David Bowie and Coldplay plus many more!
The legendary festival is about to give the winners the chance to perform at the 2013 event on stages including Main Stage, Big Top, The Bandstand, Life's A Beach, Cabaret Club and The Hipshaker Lounge.
Not only will winners play the Festival, one lucky winner will receive a recording session with London Recording Studio, Powerstudio with World class producer and CEO Benny D.
Over 2500 acts have entered and the selection process begins this month in London to choose the 'lucky 6′.
John Giddings, the Festival promoter, says:
"We are first and foremost a music festival. A celebration of music from the past, present and future and it's great to give up and coming musicians an opportunity to showcase in front of the Isle of Wight Festival audience. Wouldn't it be great for one of them to headline one day!"