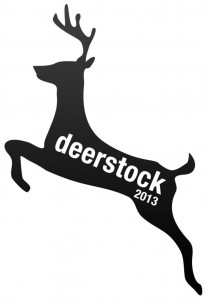 Deerstock is a Charity based Boutique Music Festival that ran in 2011 raising nearly £5k for UNICEF it is now up and running to fundraise for Help for Heroes in 2013.
The event will be over the weekend 26/27/28 July​ at The Reindeer Inn, Kneeton Road, East Bridgford, Notts, NG13 8PH
There will be over 30 bands on two stages featuring a variety of quality music (see band links on website). The bands come from all over the country offering their services to support the charity and also to enjoy what was a very enjoyable festival in 2011.
Real Ale, Various food outlets and free camping (quiet area for families).
The aim of Deerstock is not only to raise money for deerstock but a chance for people with young families to enjoy a real festival atmosphere in a safe and very small environment.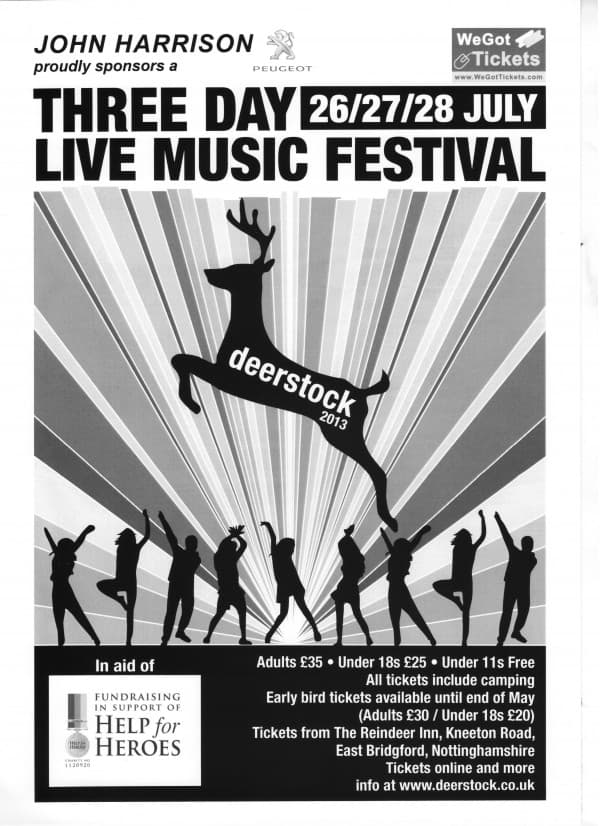 Website: www.deerstock.co.uk