Video and Free Download available now at https://shivershakeit.com/
Full album coming in February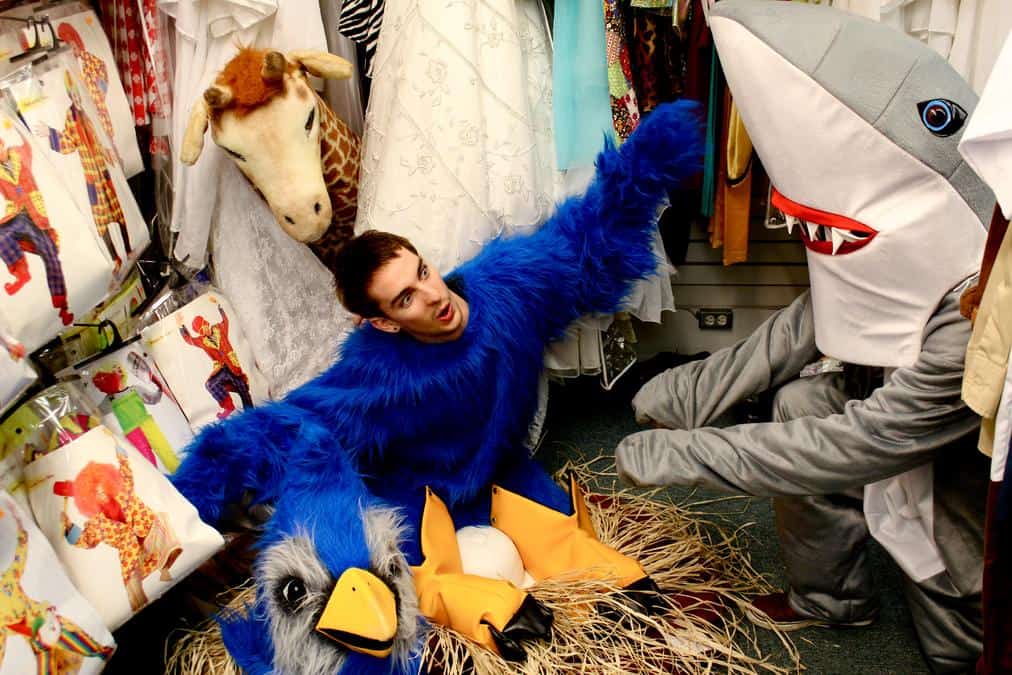 Detriot trio Royal Hoax have already started turning heads in the US with their infectious brand of alt-pop. Now they're looking to UK audiences to put on their dancing shoes with their video for lead single 'Shiver Shake'.
The video, which brilliantly pokes fun at the internet craze for 'flashmobbing', features a host of furry creatures and mall shoppers getting their groove on to the mega-catchy tune, before inviting watchers to learn the 'Shiver Shake' dance and upload their own videos at shivershakeit.com.
https://www.youtube.com/watch?v=6Axm_IALJM8
If you've skipped over the video in order to read this sentence, then go back and push play RIGHT NOW! Have you done it? Did it make you want to bust some moves? We thought so…
The free download and video are only the beginning for the fun loving three piece, who are looking to release their debut album in the UK around Valentine's Day. There'll be more tracks and videos to enjoy in the lead up to the LP release, but in the meantime get involved, find a video camera/camera phone and get your very own 'Shiver Shake' on.
On a serious note the band are also known in their local community for their 'Rock4Hunger Tour', where they perform free concerts at schools and colleges across the City of Detroit before hosting canned food drives and donating massive chunks of their merchandise sales to Gleaners, a local food bank. Since starting the tour they have played at over 30 schools to around 25,000 students, supplying over 30,000 free meals to those who need them. The state of Michigan has one of the USA's worst economies and Royal Hoax are doing their bit to help out where they can. In addition, massive budget cuts have seen schools in the area lose funding for music and arts education, so by bringing their unique live show into classrooms and assembly halls, the group hope to redress the balance. There's more on this via the link below, plenty of reason to get behind these three talented lads from America's celebrated 'Motor City'
Links:
Soundcloud: https://soundcloud.com/royalhoax
Royal Hoax promo photos: https://ge.tt/7vgG55S?c
Shiver Shake YouTube video link: https://youtu.be/6Axm_IALJM8
Shiver Shake Instructional website: www.ShiverShakeIt.com
Royal Hoax website: www.RoyalHoax.com
Rock4Hunger Tour Website: www.Rock4HungerTour.org