Music Crowns are proud to represent a variety of talented artists as part of our management arm. The artists below receive the highest level of support on offer from a team with vast experience in managing talent within the music industry.
Using our enormous back-catalogue of artists that come through Music Crowns, we are proud to announce the launch of the new arm of the business – Music Crowns Entertainment.
The talent on our Music Crowns Entertainment roster have been handpicked by talent scouts at Music Crowns and are proven live and social performers.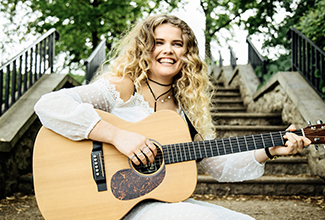 POP FOLK
Daisy Clark
Daisy is a singer-songwriter from Newquay. Having performed at festivals and venues across the country as well as amassing several viral successes, she is now gaining traction globally. Having reached the top of the iTunes charts with her rendition of Grease classic, Hopelessly Devoted To You, Daisy Clark has now released her debut single and instant-hit, Worlds Away.  Daisy was named Best of British – Best Unsigned Female 2017 at the Unsigned Music Awards.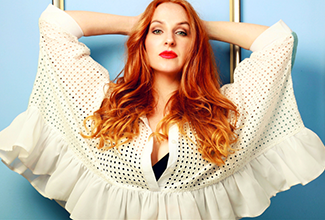 MODERN TRAD
Lisa Canny
Born and bred in County Mayo, Ireland, Lisa Canny is a notably talented musician; best known for her enchanting covers and sold out live performances. Crowned UK "Future Music's" Songwriting Champion 2016, Canny is gifted with empowering confidence and a charming sense of honesty. The most exciting and consummate stage of Lisa Canny's career is now pouring vehemently over the horizon.