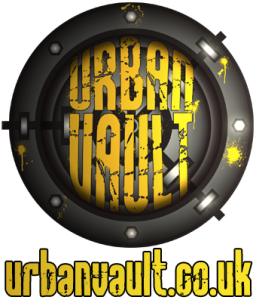 "SUPPORTING THE FRESHEST HOMEGROWN AND OVERSEAS UNDERGROUND SIGNED OR
UNSIGNED URBAN ARTISTS & FASHION BRANDS – REPPING THE REAL!"
Spring 2010 saw the launch of Urban Vault, a 24/7 urban lifestyle site
based in the South of England. With over 10 years experience in street
wear, urban clothing, music retail and production, the Vault Master
will help you to source the best music/fashion news, events,
competitions, street wear and urban clothing. Urban Vault aims to
provide a selection of urban brands and products in both male and
female clothing and accessories alongside it's own apparel range.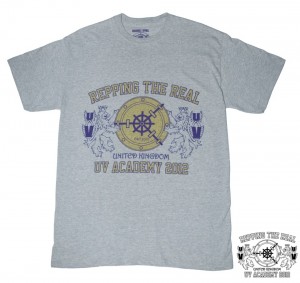 Tee info: NEW for 2012, the UV Academy T-Shirt is screenprinted with
the Academy crest logo on the front and UV Spray tag logo on the back,
bottom right. Printed on a High Quality 100% cotton T-Shirt. Price: £19.99
Website: www.urbanvault.co.uk
Facebook: www.facebook.com/UrbanVault
Twitter: @UrbanVault