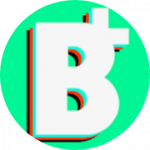 Why All Artists Should Sign Up
Making it as a music artist is tough – unless you have the proper support to get ahead.
You deserve to have all the tools & services for music success in one place, to help you get further as an independent artist.
That's where Boost Collective comes in. Spotify promo, 1-on-1 mentoring sessions, cover art/music video creation, and much more are in one place.
It's like a personal music agency at your fingertips – helping you save time and getting you further in your music career! 🔥
You can try it out here for FREE: 5 FREE CREDITS
Enter Email For Quick & Easy Sign Up!