Rising country-rock artist Steph Maguire is gifting audiences with a new, powerful single titled "Cowboy." The track is perfect for fans of rough-and-tumble female country artists that aren't uncomfortable breaking the mold.
Listen to "Cowboy" here!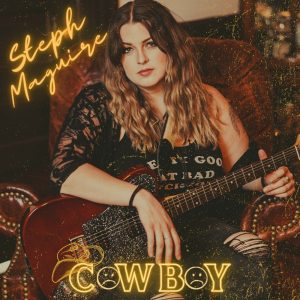 Steph Maguire is a powerhouse frontwoman with rock 'n' roll Stevie Nicks vibes native from Syracuse, New York. The artist also always had a vision of the raw, authentic country-rock music she wants to make after so long suppressing her vision. Formerly known as Rebel's Fox, Steph spent her formative years never thinking music was a viable career- but after years of hearing melodies in her head and working in various unrelated fields, Maguire took the plunge. Formed in 2019, Rebel's Fox was the jumping-off point for the Carolina-born alt-country/ rock band. After gaining traction in the Raleigh, North Carolina music sphere in its infancy, the various iterations of the group always had one mainstay: Maguire herself.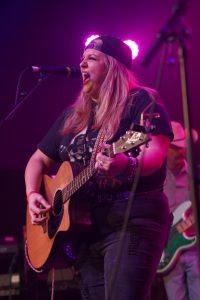 Connect With Steph Maguire on social media:  Website | Facebook | Instagram | YouTube
This new era has started off strong with the Nashville-based artist's debut after rebranding as herself. With Maguire's crystal-clear vocals and production that backs up her storytelling skills, "Cowboy" excels at drawing listeners in and keeping them hooked. If she's going to impart any advice, it's to never let a cowboy break your heart and spirit permanently. Despite the scars of relationships lost, Maguire has come out the other side with a tenacity that is palpable.
Cowboy is now available on all streaming platforms and serves as a taste of what's sure to come soon from the singer-songwriter.