Brooklyn-based folk artist John Noble Barrack grapples with grief in his new song 'The Wake', released 10 January 2022. Barrack explores the complexity of trying to get past losing someone while still feeling them in every crack and crevice of life. Barrack is distraught and verklempt in the wake of his loss. Each person that comes into our lives leaves an impact, and the lyrics of the single make that sentiment abundantly clear. No matter their age when the time comes for them to go, that pain can be excruciating. We have a tendency to feel like as we get older we shouldn't feel things as intensely as we did when we were young, but Barrack is faced with the sordid truth that loss is always painful, and healing can be as well.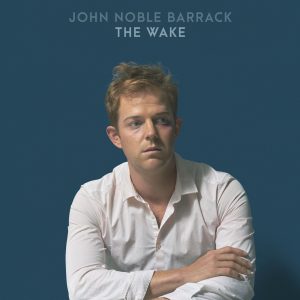 "This is for my dad who passed away from a 4 year battle with Sarcoma cancer. How can you move on when the one who's gone is everywhere around you? Inspired by the sounds of Brandi Carlile and The Ballroom Thieves." -John Noble Barrack
We've certainly all had a moment of total understanding that you are holding onto a dream and what used to be a large part of your life is no longer. There are times when it is necessary to live in that pain in order to get through it and that is precisely what John Noble Barrack does in 'The Wake'.  John sets these lyrics to a melancholic landscape of instruments; particularly, the inclusion of a somber cello that further drives home the feeling of despair. Songs like 'The Wake' are sorely needed at this time. Loss and grief are important topics that are too often skimmed over in society because they are so difficult to unravel. They remind us that we are all human, and stoke the fire of empathy, unifying us in a way that only heartbreak can. John Noble Barrack gives a voice to the broken in the new track and does so expertly.