Songs. For Kansas City singer-songwriter, Bill Abernathy, it's all about the songs.  He's very unassuming and humble in his delivery, even though the music veteran has chalked up numerous iTunes charts hits, while amassing a dizzying amount of Spotify streams.  You might say that Bill is alot like his hometown…he's a generous mix of small town and big city.   On the road, he tells his stories of love, loss, and adventure, but at home, he wraps himself in wooden textures.  We got an inside glimpse of Bill's life in this exclusive interview.  So, sit back, light up your pipe, tuck into some fine scotch and join us as we speak with Bill Abernathy…
Hey Bill! Thanks for taking time out to speak with us.  We recently saw your video showing off your beautiful studio and loft. Tons of wood!  Please take a few minutes to tell our readers about it.
Ahh, the Wonderland of Wood, My loft in the KC City Market. Some call it a combination of a log cabin and a museum. Lol. Almost 4 years ago now I purchased the loft located in a building built in 1880. The building itself is on the National Historical Register. It was converted to lofts around 20 years ago or so. When I purchased the space, it was really ugly and outdated, but I saw lots of potential, so as a guy who loves a good project, I started the renovation process. This included redesign from floor to ceiling. I wanted to stay with the feel of the 1880's so we built and decorated with all rough edge woods. Each of the 12 barn doors, all the trim and cabinetry are custom made from rough edge elm and oak. We built everything here in the loft, and yes there was sawdust involved. All the wood came from a local family operated sawmill. Securing the wood was a bit like an American Pickers moment, hand picking the boards from stacks of wood in several barns. It was fun. We had 6 loaded flatbed trailers delivered, so yes there is a lot of wood in here. ha-ha. It took us about 6 months to complete the project.
I really love the way it turned out. I expect to stay here with all my stuff and of course my guitars for a long time. Great place to hang out and play music.
You took some time off from doing music while you were raising your family.  What brought you back to the music?
I did step away from performing while raising my kids. I really never stopped writing and playing but did not have a lot of time to focus on it like I do now. My kids were both athletes and I traveled with them all over the US and the world watching them chase their dreams. I loved that time in my life and would not trade it for the world. That said I always had a little studio in my home, so music never really stopped, I just did not record or play live. Once they finished their athletic careers, I went back to all the post it notes, notebooks, and home recordings accumulated over the years and dove back into music. Though different than most music careers, it seems to have worked out well for me.
You live in Kansas City, MO.  What set KCMO apart from the rest of the world?  Have you ever lived anywhere else?
I think Kansas City is the best little big town in the country. Big enough for lots of amenities, but small enough that folks still speak to each other when they pass on the sidewalk. I had opportunities to relocate during my corporate career, but chose to stay in KC. Great music, great food, great people, and living in the City Market area, with great farm to table restaurants and fun microbreweries is close to perfect.
Tell us about the single "A Thousand Wild Horses" Congrats on its success!
"Horses" is as close to a perfect song, and I have ever heard. It draws an analogy from the baggage we all carry in our lives being a thousand wild horses thundering behind us hell bent on running us down. Written by Gary Burr, this tune has met me up close and personal several times in my journey. When something happens that takes me back into as Gary calls it, "The demons I fought" I immediately recognize those as just another damn horse trying to run me over. Either I will get run down, or I'll learn to ride. I choose to ride. Great song!
You collect guitars.  What is your favorite that you own and why?
Just when the interview was going so well, you ask me the impossible question. LOL. Each of my guitars are special to me for different reasons. Each has its own personality and voice. Trying to pick a favorite is like asking which is your favorite child. Some like to rock out, some like to be played gently, but all generate great memories for me. Based on my mood at the moment, let's chat about my 1980 Yairi 9 string. I call him "The Mutant". He is a bit like me actually, a little older, a little scared up, holding lots of memories and stories with him, and very well-traveled. An old friend found this guitar and was convinced I would love it. I believe his words were actually "this guitar is so you". Having a friend pick a guitar for you is a bit like a blind date but in this case it was perfect. "The Mutant" is the first guitar off the wall, and the guitar I do most of my writing with. As the commercials says, "Don't leave home without it" ha-ha. As a side note, we are currently producing some videos where I discuss all my guitars that will be available on our social media platforms. You should check those out.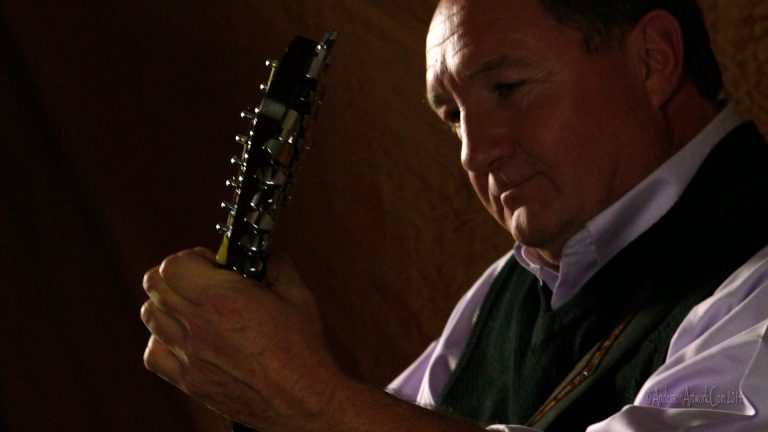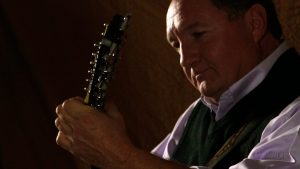 Any plans for a "concept" music video?
I typically do lyric videos, as I really do like to focus on the lyrics in my songs. That said I think my tune "Who Are You Who Am I" would be a cool one for a concept video. If you like songs where the artist reaches into his chest, pulls out his heart, holds it out for the world to see and allows all to shoot arrows at it, you will like this song. Might need to tone that down a bit for a video. ha-ha More to come on that.
Do you have a "next single" picked out yet?
You know that one strange relative you see at holiday dinners? The "Weird Uncle", who has all the convoluted ideas and conspiracy theories about everything? I think with the holidays coming on, and of course the current societal and political environment, we will release my tune named "The World's Foremost Authority on Everything", This tune is a bit different for me, somewhat tongue in cheek, recorded to sound like we are playing on the front porch, and I speak the verses instead of singing them. From a songwriting standpoint, the fact that I found a way to use the word subterfuge in a country song while playing a banjo is fun for me. Remember this. If you don't know who in your family is "The World's Foremost Authority on Everything" it's probably you! lol
What's your favorite thing about performing on the road? Least favorite thing?
To quote Fogelberg, "The audience is heavenly, but the traveling is hell".
I love the interaction with fans, and love telling the back stories about the songs. When you see the audience engaging and really "getting" what you're doing, it's the most special feeling, and I love it.
In the past the thing about traveling was the grueling schedule. Drive, play, drive, play, rinse and repeat. For my next tour, I will take more time between shows, enjoy the country a bit more, and spend more time with friends and fans. I think that is important and certainly something that I will enjoy more. I am planning the 2022 tour now, in hopes that the Covid environment is more conducive to touring next year. We shall see…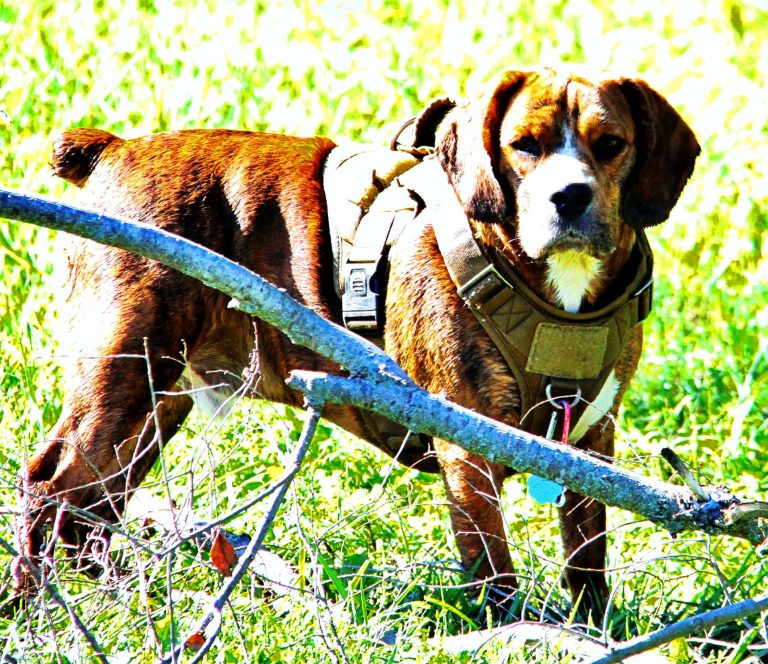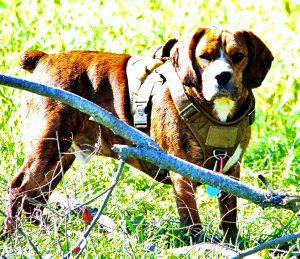 What is one thing that you would like your fans to know about you that they don't already know?
Well, I am really just an old hippie living in a loft down by the river, playing guitars and telling stories. I will say that the next tour will include a special guest. WORF, my Covid pup who is currently curled up asleep next to me. He is spectacular, and I am sure everyone will love meeting him.
Thanks Bill!  Have a great fall!