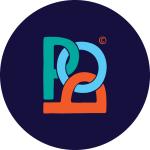 Music Crowns Messenger (Powered by I AM POP) - Reach your fans directly on Facebook Messenger
Why All Artists Should Sign Up
Newsfeeds are crowded and filter 98% of your updates
Your fans can opt-in to receive direct messages from you – average 94% open rates.
The ultimate channel for driving streaming, sales, engagement & enquiries.
Used by Music Industry Giants
Connect your Facebook page to Messenger via I AM POP.  Set up and message up to 100 fans for free.
Email messenger@musiccrowns.org for 20% off your first 6 months (pricing starts at $29 per month to message up to 5,000 subscribers).