UK SINGER-SONGWRITER JAKE ISAAC ENLISTS TERTIA MAY FOR HIS LATEST, SOUL/RNB SINGLE "GOOD" – AVAILABLE WORLDWIDE, OCTOBER 16, 2020
The track marks the start of a new chapter for the UK singer-songwriter
Jake Isaac – 'Good' ft. Tertia May
(ANTIFRAGILE MUSIC)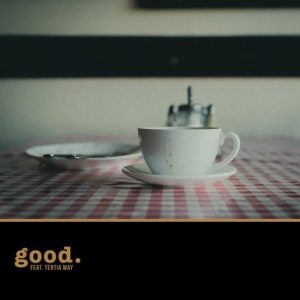 Acclaimed singer-songwriter Jake Isaac returns with new single 'Good', a collaboration with fellow British artist Tertia May, out 16th October.
A warm ballad with a heartfelt message at its core, 'Good' sees Jake and Tertia trade smoothly delivered verses amidst delicate guitar plucks and sparse piano chords. It follows stunning April EP Things I'll Tell You Tomorrow, while more recently Jake linked up with Joshua Luke Smith, Bianca Rose and Guvna B on single 'Brother' and performed on Stephen Colbert's Late Show.
Speaking about 'Good', Jake explains, "This song for me feels completely honest but a tad risky." He continues, "I've never really leaned into my soul music roots like this before, but it feels like the right thing to do, now more than ever…Having Tertia on this one really made it feel special."
With six EPs and one album under his belt, Jake has amassed over 60 million streams across his vast catalogue of music, working alongside the likes of Julia Stone, Cynthia Erivo, Duffy, Paloma Faith, Joan as Policewoman, Gabrielle and Shuggie Otis. If this wasn't enough, he also played The Other Stage at Glastonbury and caught the attention of Sir Elton John. 
Tertia May first emerged on the scene in 2018 with her soul-stirring debut EP 'Kind of Purple', pulling from hip-hop, jazz, soul and pop with a voice that demands attention. The following twelve months saw her grace stages from London's iconic Jazz Cafe to the studios at Colors, with her performance last summer clocking up 1.8 million views.
A heart-warming love song, 'Good' marks the start of a new creative chapter for Jake Isaac.
# # #
To find out more about Jake Isaac, go to:
Website | Instagram | YouTube | Facebook | Twitter