Canada's turbulent trio Bad Pop are back with the release of their self-titled album Bad Pop. Brimmed with roaring riffs, satirical lyricism, and pounding drums, this fiery trio has returned and they're finally here to stay.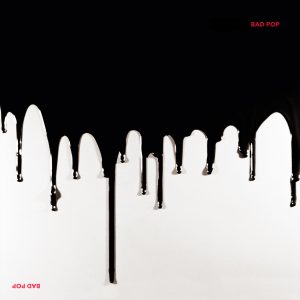 Bad Pop is a 10 track, high voltage collection that fuses the worlds of pop, punk, rock, and grunge together to form a particularly volatile concoction of attitude, restlessness, and desire for youth.
Watch 'Slow Riser' Video Here:
"Bad Pop is an album about getting old, outgrowing the party, and getting more cynical about the music industry and the culture around it.  So there's a beautifully serendipitous logic to the fact that after we completed it we were propelled even deeper into the business. Tours, agents, Labels, managers, BIG PLANS. A couple of years later we were burnt out, more jaded, and craved the balanced, more complete life that comes with aging. The Bad Pop album let us down in all the ways you could have predicted from listening to the Bad Pop album." says frontman Chris Connelly.
Listen to Bad Pop Here: