Pretty Archie Release Music Video for Familiar Feeling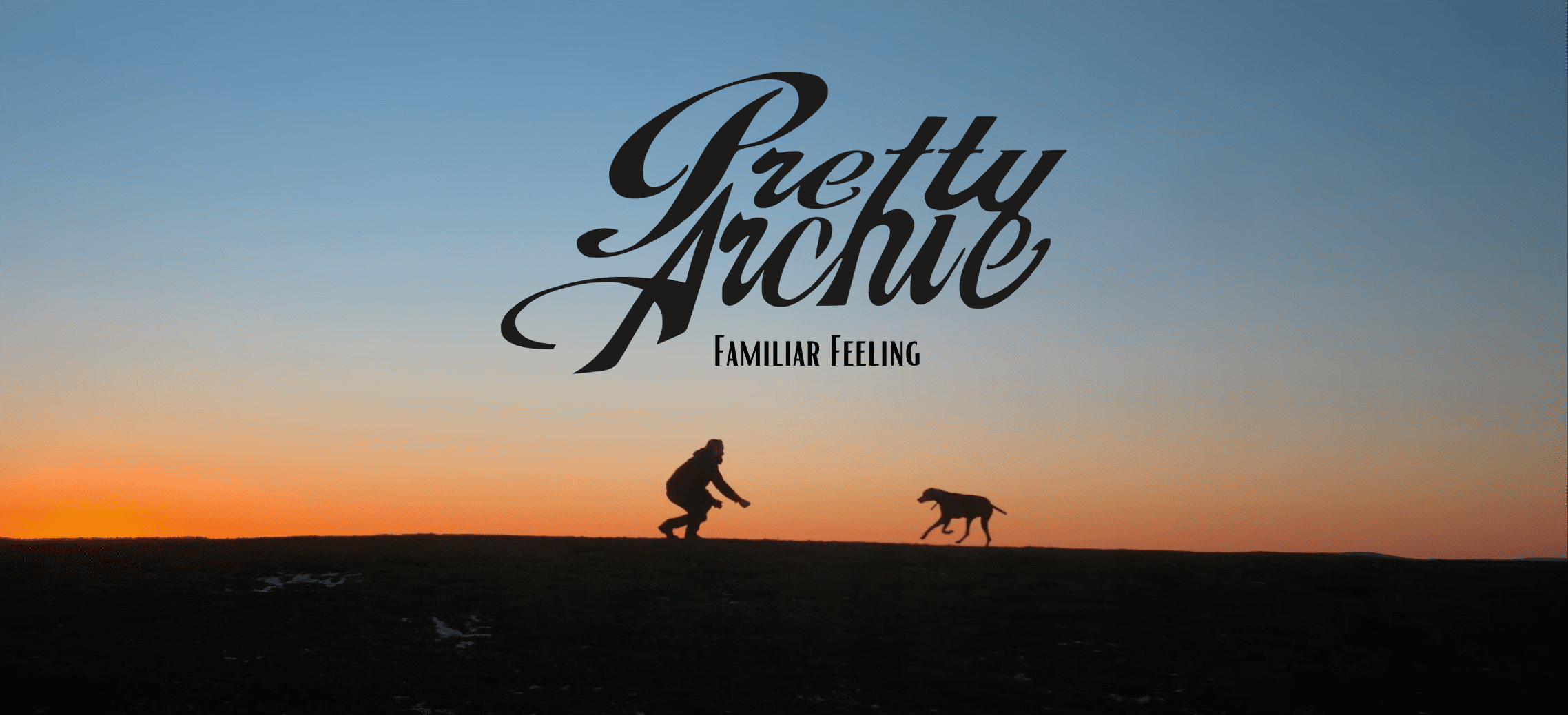 We  all have that Familiar Feeling. 
Pretty Archie are a five-piece band from Cape Breton, Nova Scotia. Although a listen to any of the nine tracks on their self titled album "Pretty Archie", would lead the listener to believe the band were from somewhere south of the Mason-Dixon line – more Carolina than Canada.
There's a lot of twangy guitars, foot-stomping, hand-clapping, harmonica blowing and mandolins. Lots of mandolins – but there are two exponents of the instrument in the band! These are five good old boys with facial hair having a blast. There are old timey, up tempo country gospel songs and pure country ballads. Songs that chugalug, slow acoustic ballads and high energy bluegrass.
The lyrics mention whiskey, preachermen, small towns, trains, cars and bars. In fact all Americana life is here.
Although the band style themselves a "Canadiana" band, lead singer Brian Cathcart has a voice that's two parts Southern Comfort and one-part mint julep with a bit of Mississippi mud pie thrown in for good measure.
He's ably backed by Matt McNeil (mandolin and guitar), Colin Gillis (bass guitar and harmonica), Scott MacLean (mandolin and guitar) and Redmond MacDougall (banjo and percussion). The album is co-produced by world renowned producer Mark Howard. Credits include producing albums for Willie Nelson, EmmyLou Harris, Bob Dylan and U2 and The Tragically Hip.
The track appears on the band's sixth full-length release titled Pretty Archie and was released on February 11, 2022 via Curve Music.
Check out the video for Familiar Feeling here:
Music video directed by Matthew Ingraham.
Order a copy of the band's self-titled release here:
https://curve-music.myshopify.com/collections/all/products/copy-of-pretty-archie-pretty-archie-pre-order
Stream Familiar Feeling: 
Stream Pretty Archie: 
Pretty Archie Online: 
Follow the band on all social media for updates.
https://www.instagram.com/prettyarchieband/
https://www.facebook.com/PrettyArchieMusic/