Justin Payne & Co. bring the energy full-force in this latest release from their upcoming project underrated/overstimulated. It's an emotional track without being a sonic downer as Payne sings about potential and living life in reality. When we're young, we're told that we have literally every avenue available to us. We can be "anything at all," as Payne puts it. The inconvenient truth is, that just isn't true.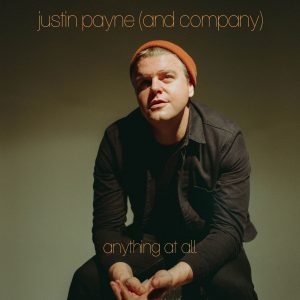 We can't be whatever we want to be. Living in the real world is hard, and pursuing a passion usually costs a great deal unless you're born into money. Success is few and far between, especially in the music industry. Payne pours all those frustrated feelings and that desperation into this track, and it really comes through to create something that's both emotionally resonant and fun to listen to. 
The new single, called Anything At All, gives the audience extreme rock energies, with sounds that remind us of vintage rock n' roll tunes. The song conveys a powerful atmosphere with its strong vocals and instrumentation, which reminds listeners of live performances, making this the perfect tune to perform live and blast on the speakers. 
Keep up with Justin Payne & Co.'s latest new through their website!