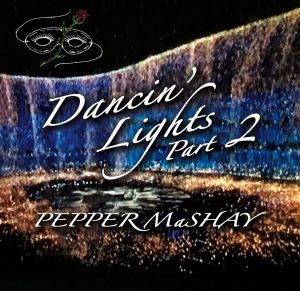 Two Icons of the DANCE world have new music out! Dance Diva Pepper Mashay and DJ/Producer Nicky Roland  release new music for Pride Month and the beginning of Summer. These songs will drive you to get up and shake it about a bit.  
Dancin' Lights Part 2 is the first new dance song in a few years, best known for her hit Dive In The Pool which was the Anthem for The American Verison of Queer As Folk was at the Top of The Pops  along with Top of The Charts .  Her latest has already been in the tops of the charts with Starfleet Music Record Pool. 
Mostly influenced by the music scene of the 80's, PEPPER MASHAY was originally planning on becoming a journalist.  Everything changed once she started to get up on stage to perform her own songs.  
After moving and becoming a session singer in LA, PEPPER has  sung for such artists as Tina Turner, Cher, Mick Jagger, Keb  Mo,Celine Dion and many others.But it didn't take long for  PEPPER MASHAY to step out of the shadows and into the  limelight.In 2000, PEPPER MASHAY exploded on the music  scene with her hit "Dive In The Pool" (the unofficial song from  Showtime's"Queer As Folk"). In lead to Pepper and Barry Harris  winning the"WMC Best Underground Award" at the annual  event.In '05, PEPPER released "Send Me An Angel", the classic 80's Pop hit with a fantastic remix, and "Beauty  Shop" from the MGM movie DVD featuring Queen Latifah.Her '06  release called "Lost Yo Mind" went #1 on Billboard's Dance Club Play Chart. Her next song "Does Your Mamma  Know"was released on her own label "Freckle Bandit Records for  '08.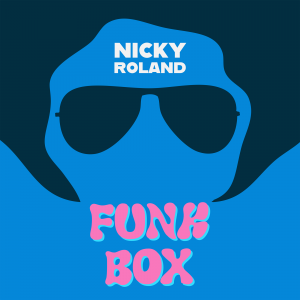 Get Funky Boogie Woogie Oggie  Nu Disco Down DJ/Producer Nicky Roland takes you back to the sounds of the disco era. A banger that would've filled the dance floor of Studio 54! The funk Box was an early drum machine used in funk and disco tracks Nicky Roland gives the classic funk box new life.  So the question is do you wanna funk? 
Growing up in London, Nicky was at the forefront of the Underground party scene in the early 90's working with the legendary Party Group Coalesce Sound and Vision. Organising what was labelled as the best House Nights in the UK. Now residing in Denver CO he continues to release those Retro inspired hits.