Drawing comparisons with iconic northern guitar bands like The Housemartins and The Smiths, Sandra's Wedding are a Goole-based band who wear their working class roots firmly on their sleeves. UK born and bred, this trio is one-to-watch.
The debut single release from their album Frame Yourself, 'Lip Service', was named BBC Radio York Introducing's 'Track of The Week' upon release. It has since been one of their Tracks of 2020 as well as other nationwide radio play. The single features the renowned percussionist Gary Hammond and explores the heady mix of insecure males, mega pixel cameras and an apparently captive audience. Watch the video for that here:
The second album from Sandra's Wedding, 'Frame Yourself' follows on from 2017's Northern Powerhouse and the 2018 EP 'Good Morning, Bad Blood.' These guys are on fire; they know how to write brilliant music which, like a dopamine hit, will have you feeling good again.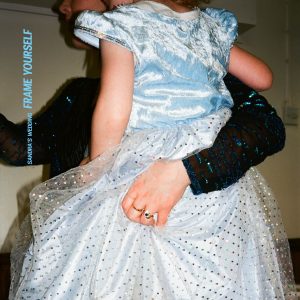 We encourage people to support the band and download via Bandcamp HERE
Follow Sandra's Wedding: Facebook | Instagram | Twitter | Bandcamp | Spotify