The track is the second to be taken from their upcoming album.
Wolf Alice premiered the dream pop single 'Don't Delete The Kisses' on Apple Music's Beats 1 show on Wednesday night. The single follows the fierce 'Yuk Foo' which was the first single to be taken from their new album. The polarising tracks give a glimpse of the different directions the album is likely to take.
The album, Visions Of A Life, is a follow-up to their My Love Is Cool record which reached number 2 in the UK, as well as being nominated for the 2015 Mercury Prize.
Speaking on Beats 1, the band said that the new single is "the most synth-heavy tune we've made".
Frontwoman Ellie Rowsell added: "I kind of wanted to make one of those head out the window on a long drive tunes. And I wanted to try my hand at like a hold-nothing-back love song. That was my thoughts. But other than that I just kinda let it go where it wanted to go… I just think if you hold back it will sound worse won't it?".
On the album, the band said: "I think hopefully when people hear the whole thing it won't be so all over the place. There are things that tie the 'Yuk Foos' and 'Don't Delete The Kisses' together if you know what I mean. There's hopefully something for everyone. I too struggle to define it."
The band have also released the artwork for their new album, which is of Rowsell's aunt as a child. Check it out below along with the tracklisting for Visions Of A Life.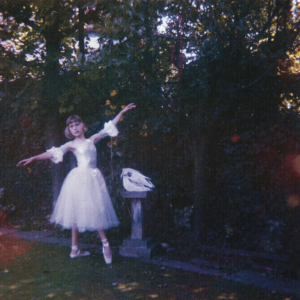 Visions Of A Life tracklist:
1. Heavenward
2. Yuk Foo
3. Beautifully Unconventional
4. Don't Delete The Kisses
5. Planet Hunter
6. Sky Musings
7. Formidable Cool
8. Space & Time
9. Sadboy
10. St. Purple & Green
11. After The Zero Hour
12. Visions Of A Life