A$AP Rocky has announced a DIY gingerbread cookie kit as his latest tasty endeavour.
To make this delicious dream come true, the rapper teamed up with confectionary retailer It'Suger and AWGE Snacks for the signature cookie pack. The 'Ginger Bread Mob Cookie Kit' comes equipped with everything you will need to "make your very own crew of A$AP homies" with the proceeds going to the ASAP Foundation.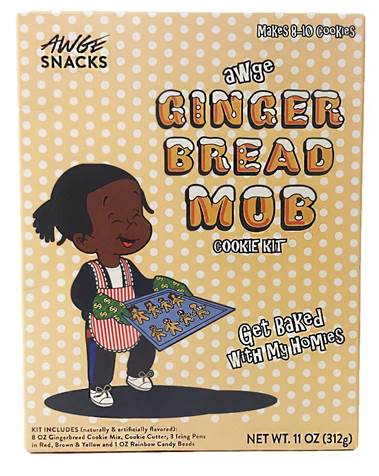 The ASAP, Always Strive and Prosper, Foundation is dedicated to promoting "greater drug abuse awareness and prevention while applying methods to minimize the impact of addiction." The foundation was formed following the death of crew member A$AP Yams who died back in January 2015.
Find more details about the seasonal A$AP Mob cookie pack here.