Singer-songwiter Ben Tyler delivers the perfect indie-pop album for the end of summer with Phoenix, releasing on all streaming services tomorrow. The LP includes ten tracks, including an inspired cover of the late Tom Petty's "Won't Back Down." 
Listen to the album a day early exclusively on Music Crowns!
Phoenix brings the audience the perfect self-discovery atmosphere as he sings about his journey of finding himself and loving someone, making any audience pause and listen, instantly drawn to his songs.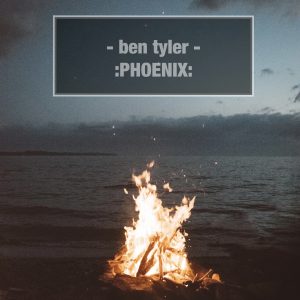 The opening track, "Doin' It My Way," is a high energy romp that sets a fun stage for the rest of the album. Tyler makes it clear that this project really is going to be done his way and nobody else's. 
The second track, "Somebody," enhances the energy with a fast-paced tempo and clean guitar solo as Tyler sings about searching for someone good for him ("Cause I need somebody and somebody needs me"). This song has incredible performance potenial, making us crave a live show to jam out at. It's apparent that this track has massive appeal and stands as a shining example of Tyler's creativity.
Pop accents and beats of the 2010s are still incredibly successful- with "Ready" and "Here Comes the Light" showcasing the singer's grasp on intoxicating melodies and clever wordsmithing.
"On My Way Home" is a masterful, romantic track that is a departure from the more upbeat jams, but with lyrics that tug on heartstrings ("Will you be there when I come home? / Cause now I'm on my way home / A wish, a dream, a spark that keeps the fire alight") and illustrates the rekindling of a deep love that has seen vallies and peaks alike.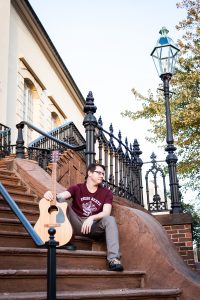 "Stay" and "Collide" follow up the previous track by showcasing the pain and heartbreak that make a reunion even more poignant. Cinematic piano melodies and Tyler's persuasive voice lend themselves to the trend of cinematic pop songs taking over TikTok and Instragram algorithms. The impeccable strings backing Tyler's belting on "Stay" is a standout feature of the album as a whole.
The light at the end of the tunnel in Phoenix is two-fold: Tyler's cover of "Won't Back Down" gives the audience a new perspective of an iconic song, and closing track "With You" is an acoustic guitar ballad that provides hope and closure in its narrative ("You wanna say can we just start over / and I wanna tell you nothing's simple, I know / But it's you and me now.")
Ben Tyler's finished product leaves listeners wanting more- more emotion, more ideas to contemplate, more stunning instrumentation that crosses genres effortlessly. To keep up with the singer-songwriter, follow Ben on his website, Instagram, and Facebook!