Using music as a vessel for emotional turmoil based on heartbreak, drug addiction, and mental illness, Kentucky-based singer-songwriter Ryly Laurent releases his debut single titled "Lay Low (Gallows)" on Friday, September 23rd. Music Crowns has your first listen right here, a day early!
Exclusively listen to "Lay Low (Gallows)" HERE!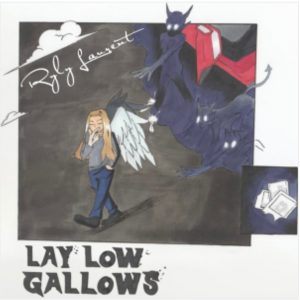 Laurent's debut single is an up-tempo, in-your-face song about heartbreak with dark undertones no one likes to talk about. Laurent does talk about them because they are real- he's come face-to-face with them. Giving these feelings a voice and acknowledging they are there can help anyone get through the grieving process of a broken heart. 
Laurent, 24, started his music career playing the cello in middle school and composing original music for the advanced orchestra. While never being professionally trained as a musician, he studied in his spare time and started reading, writing and composing music throughout middle and high school, never intending to step out and pursue this as a career. 
At the age of 21, Laurent had a life-altering event that left him facing a fork in the road. One path would lead to certain hardships, possibly prison and definitely death. The other, though, would lead to redemption, faith, forgiveness, and a new outlook on life with the tools to face the challenges that would lie ahead.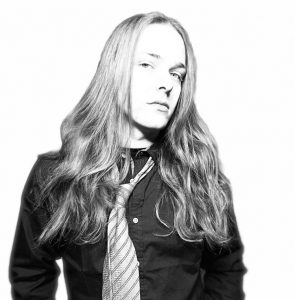 Laurent chose the latter and began throwing his heart and soul into lines on a notebook. What he discovered is that for so long he had been dealing with depression and anxiety to such a deep extent that he found himself searching for anything to numb or cover the pain. Throughout his struggles with mental health issues and drug and alcohol use, he found solace in the music of some of his inspirations such as, Juice WRLD, Trippie Redd, My Chemical Romance, Queen, Green Day, and many others. These musicians and their songs helped him feel he was not alone in his struggles and now, he wants to be able to be that voice for someone else. 
"Fighting my internal struggles of depression and heartbreak was so hard for me. It felt like in a world where I was all alone that there was someone else going through the exact same thing as me when I listened to the musicians I loved. I want to do the same thing for other people." Laurent says.
Laurent has been working with Brian Scott (B. Stille) from the Grammy-nominated group Nappy Roots as his coach and mentor for a life-changing year. Scott has brought Laurent along on some shows with himself and with Nappy Roots as an opener. Laurent's debut show was in Madison, Wisconsin at the World's Largest Brat Festival and just recently, he performed at the Redneck Rave in Mammoth Cave, Kentucky with the Nappy Roots. 
"Ryly is a talented kid with a huge upside, whose influences are Juice WRLD, Trippie Redd and Post Malone. I believe in a relatively short period of time his name will be mentioned amongst theirs as one of the greats in his genre," says Scott.
The relationship between these two is mutual as according to Laurent, "Stille has given me invaluable guidance in this musical journey and I am grateful for the sheer faith he has put in me. Not just as a mentor but as a friend and cohort. For believing in me and supporting me, I can never thank him enough." 
Laurent has also been fortunate to work with some of the best, including EVO Studios as well as mastering engineer Glenn Schick.
A lyric video and full music video for the single will follow soon. 
"Lay Low (Gallows)" releases tomorrow on all streaming and downloading services. You can check it out here. Keep up with Ryly Laurent on all Facebook, Instagram, and TikTok.