There's a storm brewing in pop artist Melroze's new cinematic single 'Overboard.' Exclusively available to listen a day early on Music Crowns, listeners are drawn into a ballad that draws on Celtic traditions and sounds to harken back to a fated love that is as old as time.
Listen to 'Overboard' before the song releases here:
Officially releasing tomorrow, 'Overboard' follows Melroze's previous single 'S.O.S' that has been received as a mental health awareness anthem. This single, focusing on the empowering concept of letting go of someone who hurts you despite the love you share with them, is another example of this rising star's commitment to inspiring listeners.
"Overboard" was written as a way to give myself permission to leave a relationship that was hurting me instead of making me happy. This song is intended to remind you that you don't have to stay. You have permission to choose yourself and your own happiness and your own future. A person has to want to change on their own and you can't make anyone get help with their issues. Don't set yourself on fire to keep someone else warm- always pull yourself out of the fire." -Melroze
Prior to this release, Melroze teamed up with Music Beats Cancer to raise awareness for their cause. With their audience behind her, the singer was able to raise money for cancer research and was featured as a changemaker in the music industry. With 'Overboard' coming soon after the campaign's success, Melroze shows no signs of stopping.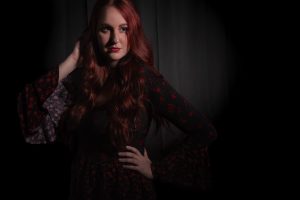 Drawing inspiration from Celtic music and alternative pop music, Melroze evokes a sense of nostalgia and empathy while putting herself first. Evocative "oohs" and skillfully blended harmonies leave you hanging on until the very last beat. It's easy to sympathize with the undesirable position the artist finds herself in, despite her strength that continues to grow throughout the song.
'Overboard' is a must-add to your playlists heading into 2022. With more music on the horizon, Melroze is one to watch for her powerful voice and proficient storytelling.
Follow Melroze here to keep up with her journey: