Behold, we present to you the premiere of the superb new video from Áine Duffy. I'll Wear White is a song about the way things are today and hoping for a calm and caring alternative. This international artist has been supplying her talent to performances around the globe, and making a huge name for herself in the process. Music fans have been treated to a slice of Irish magic in places like Belgium, Los Angeles, Dubai, New York, London, Spain, and many more. Always supportive of independent musicians and artists, Áine Duffy has been a central heart in her community no matter what. Even upcycling a donkey-box for ad-lib performances and gatherings, called the Duffbox, Áine has done all she can to help others follow in her footsteps. Who needs shamrocks?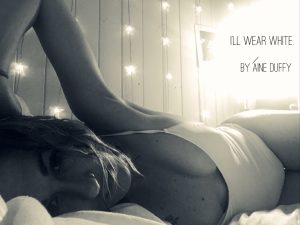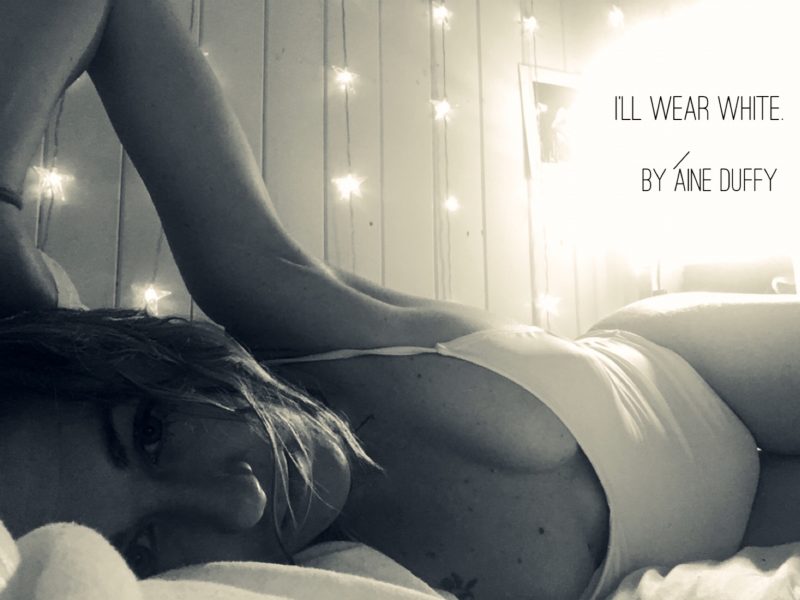 This latest number has arrived on the wings of Áine Duffy herself, the video was shot by Tiego Balista from Jam Media. With a golden thread from the theme of "make love not war", the new material is woven with modern textures and techniques to produce something superb. It's so fitting, we can wear it like a coat. So sit back, and enjoy this music video premiere of I'll Wear White by Áine Duffy.
This enchanting video begins with teddies, all sitting up for a show. On the stage, a puppet Áine Duffy begins moving mechanically to the beat of the song. Fun and summery guitar fills bounce into the drums with an energetic tempo. Áine begins singing, her voice carries emotive charm through the tune. The video cuts to people, each one entranced by some form of powerful thinking. Chill out, man! Perhaps she's telling us that our emotions act like puppet strings that make us easily controlled. Put ourselves in the box and take the strings four ourselves. The reflection of ourselves at the controls is easily disturbed. From the auditorium, the video takes us to a beautiful country seaside scene where the sound of the ocean takes us into a natural peace. These fantastic drone shots were captured by Herman Bailey
The puppets were animated by Dominic Moore and you'll be pleased to know that all teddies have been safely returned to their children in line with Covid regulations. Big thanks to NASC for sorting that out. They were all great video stars!
Get social:
Find out more by visiting Aine Duffy online
 Listen on Spotify