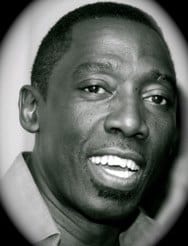 Anthony Brightly was born in Hackney, East London, to Jamaican immigrants, George and Millicent Brightly. Growing up in the 1970s, Anthony was one of the first generation of children of West Indian parentage born in Britain. During these turbulent social times, this new immigrant population forged their own identity resulting in an amalgamation of British and West Indian culture.
His father ran the Sir George sound system which afforded the young Brightly great exposure to the music industry and the day's leading artists. Still at school, he became the keyboard player in the band Black Slate with four school mates. Guided by their manager, Brightly senior, Black Slate became an early pioneer of UK based Roots Reggae alongside the likes of Steel Pulse and Aswad. The band saw early success with "Sticks Man" a social commentary track detailing the growing revolt of black youth against the oppression of British authority in 1977. 'Sticks Man' would become an anthem of teenage angst amongst British Black youth reportedly selling over a million copies all over Europe.
[youtube id="C84mu2I2G-s" width="600″ height="350″]
As well as being a self contained band, Black Slate also provided live backing for a number of visiting reggae stars including Delroy Wilson, Leroy Smart, The Heptones, Dennis Brown and Johnny Clarke. A few years later they broke the colour barrier with the popular 'Amigo' which propelled them to being one of the first UK based Black groups to perform on the seminal TV show, "Top of the Pops." It's now 1980, and after 2 million world wide sales the band go on a world tour with legendary artistes including Peter Tosh, Jimmy Cliff, and The Wailers.
Black Slate split soon after whilst Anthony carried on the family legacy by running his father's sound system. It had now become one of the leading purveyors of Lovers Rock. The transition from Sound System to Record label is a path well-trodden in Reggae history, so it was one that Anthony was destined to follow. The label scored some successes with a number of artists but invariably they would leave after Brightly had helped to make them household names.
Fed up with having to break new acts from scratch (building them up slowly, gaining the buying public's confidence only to witness their nonchalance), he created an entity that could break new acts and re-introduce known artists via a recognisable body. To this end, PURE SILK was born. Their first single release, 'Do You Ever Think About Me' (featuring One Destiny), in 1990, was one of the years' best selling reggae singles. Pure Silk went on to feature established artists like Ken Boothe, Carroll Thompson, Tad Hunter, Trevor Hartley, Wendy Walker, Winsome and Winston Reedy over four albums and numerous singles. Brightly then rediscovered Christianity and married his love of the Lord with his music to create the musical hybrid, 'Lovers Gospel'. After working with a number of soloists he moved on to recording with choirs. The world renowned L.C.G.C (London Community Gospel Choir), were the first into his east London studios (situated above his Nightclub, Chimes), followed by an array of musical talent over the years. Brightly continues to create passionate pieces of work fuelled by his many years of excellent musicianship and faith in Christianity. He is now an entrepreneur based in Antigua where he also hosts the annual Dejam Festival.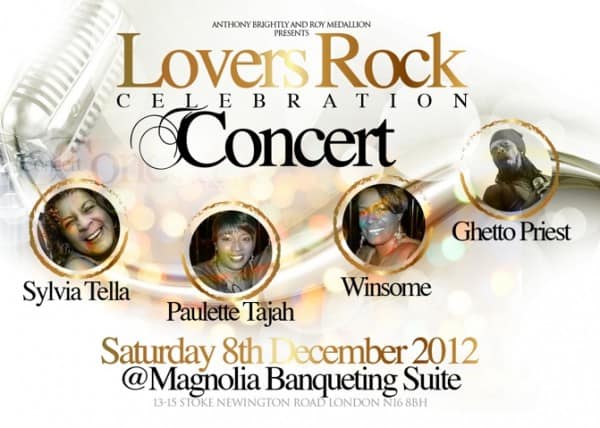 Website: www.anthonybrightly.com
Twitter: @ABrightly