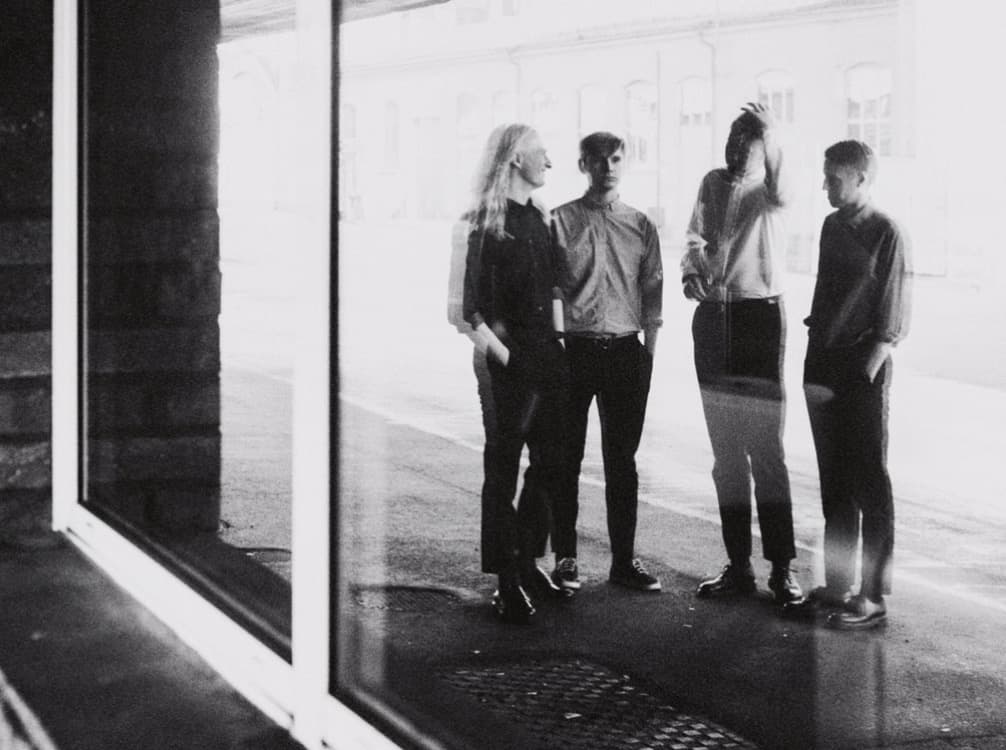 Chirping have been compared to many really cool bands such as The Strokes, The Vaccines, Last Shadow Puppets and even have been hailed worthy of belonging straight in Tarantino's soundtrack. By making quality music has got them a lot of support on press and radio including the ongoing support from UK's National BBC Radio 6 Music.
Today Music Crowns spread the word about Chirping and their hooky indie tunes by premiering their latest track "Heist", out everywhere on the 4th of March.
The title in itself fits the sonic feel of the song. Starting with a very Last Shadow Puppets-esque few bars and leading into a fresh and almost underdone indie-choon, is a bold move… Well, Chirping themselves are overall fresh and almost too raw in their presentation. They are just 4 young Swedish guys who play what they want and sing however they feel like. There is a breath of youth all throughout the crooning indie vox comfortably going along and feeding off of the accompanying instruments. As a song it proudly remains un-influenced by the outside world of media both in its song-writing and production approach.
The production on "Heist" is raw, maybe too raw in fact… Then again, perhaps it is just what it needs to be and has no need for added sugar or cherries sprinkled around… In the world of digital, blinged up and hip, "Heist" is a sincere indie track made by a genuine indie band. What more do you need?
Get in touch via: https://www.facebook.com/Chirpingband