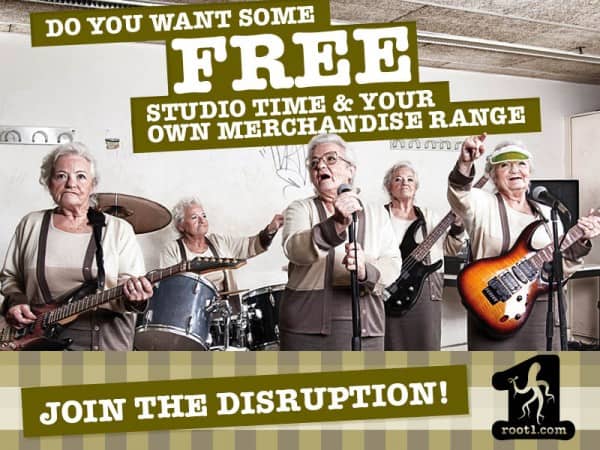 [button color="orange" link="https://www.root1.com/musiccrownscomp.asp" target="blank"]SIGN ME UP![/button]
Root1.com, official partners of Music Crowns, are looking to disturb, disrupt and completely switch up the current structure of the Music Industry by giving the power back to the artist.
No upfront costs, no monthly subscriptions and no nasty contracts!
You can create and control your own mini record label, putting out the content and products that YOU want people to hear and buy. Originality is not only encouraged, but is what Root1 prides itself on, placing no limits on creativity. Artists can promote all their content direct to their fans via all their existing social media pages and sell them there and then. With just a few sales artists can invest back in to their career and develop their artistry however they want. There are no upfront costs, no monthly subscriptions and no nasty contracts, Root1.com is one of the only platforms that works on a profit only basis, meaning that you can only ever be in profit!!!
For two weeks only Root1.com are offering all Music Crown artists the chance to win an exclusive customised range of merchandise including hoodies, accessories, T-Shirts and much much more. If that wasn't enough, Root1 are also giving all users the chance to win studio time, live slots, music video sessions, industry consultancy sessions, artist development programmes, PR and a whole host of other prizes to take your music career to the next level.
You can only ever be in profit!
To be in with a chance of winning, register with Root1 and get your profile complete and uploaded to all your social network pages. The next step is simple; get all your fans, family and friends to buy your merch! The user with the most sales will get to have a complete customised range of merch hanging in their wardrobe not to mention the money made from sales which they can pump back in to their music!
The winner will be announced via the Root1 and Music Crowns Facebook page and also via email so keep checking!
R1 HQ