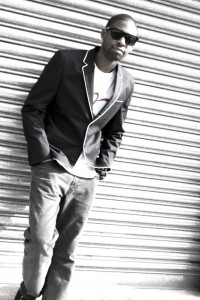 24 year old recording artist Mikey Smith releases his brand new 6 track EP 'The Story SoFar'.
Born and raised in South London, Mikey Smith is an enterprising individual with great visions and even greater musical talents. Mikey has participated in music from an early age and for the last four years he has been writing songs and crafting his unique and eclectic sound outside of the limelight. In 2010, the multi talented recording artist came back into the public eye with a variety of releases, including his acclaimed debut album 'Look At Me Now' (produced entirely by Links), which was received positively across the independent music scene. Mikey also teamed up with Gambit Ace and Caliman to create team 'Double or Nothing' and together they penned the album 'HD3 & Double or Nothing presents – Time 4 Bizniz', a 10 track record produced entirely by Plymouth's Bizniz Beats.
MikeySmith now returns in 2012 with his latest release – A 6 track EP entitled 'TheStory So Far', which covers a wide variety of relatable subject matters, including relationships, love, aspirations and the loss of loved ones. The EP is a naturally credible, genuine piece of art riddled with accessible messages for people from all walks of life. Musically, the EP ventures into a mass of genres, flitting boldly between gospel, hip hop, electro pop, RnB and acoustic sounds, yet again exemplifying his diversity.
The EP arrives at a time when Mikey is launching his latest movement F.T.L.O.M – For The Love Of Music. His aim is to connect with artists, audiences, singers, song writers and directors who are all like minded and passionate about their goals, with aspirations much deeper than money and material things.
'The Story So Far' is available now via all iTunes (Worldwide, America, Australia, Canada, Brazil, Japan, Italy and Europe), Myspace & Spotify.
[youtube id="sTmlhhxs2ks" width="600″ height="350″]