This slogan, now synonymous with Music Crowns concept, was carefully constructed to portray our passion for creativity, individuality and self-expression. One such competition currently championing this ethos is the VO5 Song Contest – looking for originality and self-expression as part of the judging criteria to pick a winner from a bevvy of UK and Ireland talent.
Check out more undiscovered talent on the Facebook page (https://apps.facebook.com/vofivesongcontest/).
You can view the growing shortlist of fantastic uploads from entrants such as Bethan Horton with her track 'Get Over It' and Gem O'Reilly performing 'Believe'.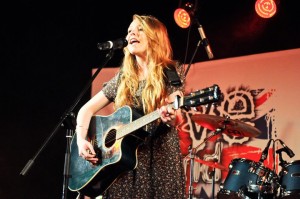 Bethan Horton is an 18 year old country music inspired singer/songwriter from a tiny town in Wales in the UK. Bethan states – "a lot of people think I'm either Irish or Scottish when they hear my accent for some reason but trust me… I'm 100% Welsh!"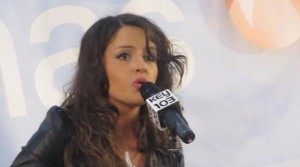 Gem O'Reilly is a seventeen year old singer-songwriter from the UK. Her original song, "The War" was signed towards the end of 2011, when she was sixteen. Gem plans to launch an EP of originals towards the end of 2012.
On the judging panel will be none-other-than Ellis Rich, OBE, of EMI and IMG fame and Cliff Jones (Gay Dad member, writer and lecturer) and VO5 brand management team member Vicky Metcalfe who will select a winner to perform at the Garden Stage of the Isle of Wight Festival 2013!
Get your entries in by November 1st, 2012 via and votes in by visiting "THE SONGS" on the VO5 song contest URL.
Good luck to everyone involved!