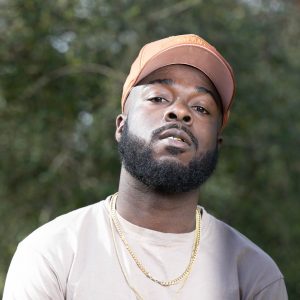 Rex Evans releases Dissonant the genre-bending EP, rooted with RnB swag. Released a few weeks back, the Atlanta-born rising-star's EP is already making waves with coverage from Clash and Wonderland. Growing up in Atlanta surrounded by music, his mother played bass and sang on records by Madonna, TLC and Jay-Z to name a few, so music is thoroughly in his blood.
Riddled with biting vocals and a trap-tinged lead track, 'In For the Night', (produced by Lou Two) has killer hooks layered perfectly over the unique vocals. 'Little Shawty' is the song with the most hype behind it. With lyrics touching upon themes of infatuation and the first few months of a relationship Rex states,
"'Lil Shawty' is about that woman that you love and just can't stop thinking about! Everything she does is elegant, beautiful, and tantalizing you have to put some "ice" on her because you know she's down for you and you want everyone to know you are down for her too…"
Off the back of a huge 2020 collaboration with rising star Seddy Hendrinx, Rex has had multiple hits recording streams over 200k on Spotify, including 'Lil Shawty' (also appearing on the EP) and '40'. Having previously worked with Dallas Austin (Madonna, Michael Jackson etc) and even getting into production himself.
From lyrical flow on 'Open Letter' to heartfelt melancholy on 'Pray', 'Dissonant' is expansive and melodic, remaining stylish but also unique.
Listen Here: