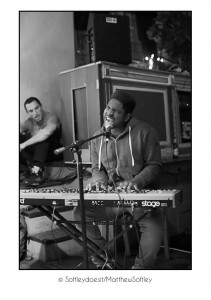 Paul Raj started playing the piano in 2002, aged 14. It was then that his love for music began. He would practice and eventually compose classical-inspired pieces whenever he would get the chance.
It was later, in 2004, that Paul attended the prestigious BRIT School of Performing Arts, where he began to write and perform his first songs. The BRITS gave Paul a platform on which he developed and started his singing and song-writing career.
During this time he collaborated and performed with numerous great musicians who would inspire him to this day.
He has since then collaborated with the likes of: Adele, Rox, Wilson Atie, Roberto Pla, the London Community Gospel Choir, ACM Gospel Choir, Singology Gospel Choir, Beverly Knight and more, performing in world-famous venues such as the Royal Albert Hall, London's 'The Jazz Cafe', the Hackney Empire & many others.
CLICK ON THE LINK BELOW TO HEAR PAUL RAJ FOR THE WAREHOUSE LIVE EVENT