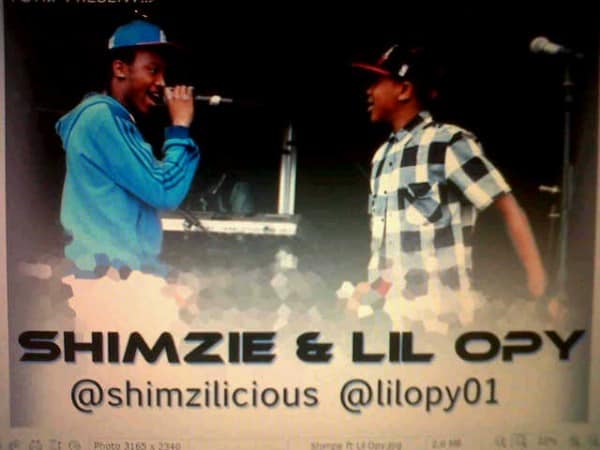 There are 2 new kids on the block, Michael Olorunfemi (known as Shimzie) and Jonathan Olorunfemi (known as Lil Opy) these brothers are set to take the UK with their new sensation of urban and Afrobeat music.
Shimzie is one of the best aspiring young musicians out there at this tender age to touch artistry with a difference. From lyrical wordplay to conscious rhymes, Shimzie can touch any production with an alternative rhythmic flow, giving him a status of an incomparable artist. Along with his young brother Lil Opy, who at the young age of 13 has toured across London with his older brother, opening shows for artists like Tinie Tempah, May7ven, Professor Green and left crowds screaming for more.
With confidence and creativity Lil Opy has wowed audience and has proven that the new generation are coming with a bang. His first appearance online was their first ever viral video named 'Broken Love' which appealed to many young and broken hearted people who are going through a poor stage in life, this video went unto a range of blogs and their first appearance on 'NotJustOk' early February 2012.
They were also in the top 5 Artist competition winners with the Most Votes for Africa Unplugged which occurred at Wembley Arena. But unfortunately were unable to perform due to other political reasons.
Now they're ready with an energetic, fast-paced mixtape jam packed with Upbeat and funky sounds for all audience and fans to dance to, and relate with too. 'Children of Africa' is the official mixtape of these two young brothers as they set to stamp their place in the Afro scene.
Even though a vast majority of their fanbase are young kids/teens, they're also pushing the boundaries to relate with the older listeners, and for sure this mixtape shows their unique selling point.
With a huge support coming from local and online radio stations as well as TV interviews, who are pushing their ready singles 'Koto' 'Peppersoup' and more, they will be appearing live at the Nigerian Carnival and other big events this year. Look out for these young brothers. Definitely ones to watch out for in the future.
[youtube id="a12KliYZT4M" width="600″ height="350″]
Twitter: @shimzilicious | @lilopy01
Management: team@9jastarz.com | @9jastarz
Facebook: https://facebook.com/shimzieandlilopy
Website: www.shimzieandlilopy.com